Limitless Decatur and Macon County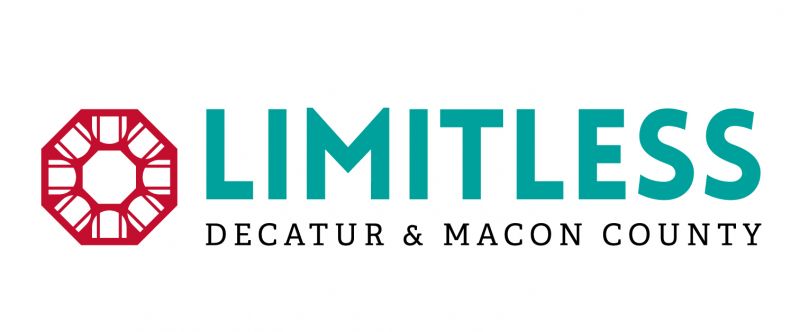 Imagine a place, a place that breaks city limits. That brings people outdoors to eat, shop and explore. Where music bounces off walls and fills the street. A place where children can find adventure and imagination can blossom. Careers are vast and nature is breathtaking. There is investment, growth, arts, and eateries. Can you see it? It's a transformation. Risks are being taken and boundaries are being crossed. Collaboration- connectivity- innovation. Rich with history- plentiful resources. Here, tomorrow is not just a possibility- but a promise. A success story in the making every day. Going beyond the confines of city limits and county lines. We are Decatur & Macon County and we are Limitless.
Limitless Decatur & Macon County is more than an internal and external marketing and branding campaign. It's a movement. With exciting changes over the past decade, momentum has built throughout the county and we're capturing it and sharing it with others. We're fortunate to be privately funded by the Howard G. Buffett Foundation, and supported by the Economic Development Corporation of Decatur & Macon County, Greater Decatur Chamber of Commerce, Decatur Area Convention & Visitors Bureau, Grow Decatur, City of Decatur, Village of Mt. Zion, and Village of Forsyth.